Product videos, image films, social media shots
A picture says more than 1,000 words.
And a film, as you know, says more than 1,000 pictures.
Messages in the electronic media work through the ideal coordination of text, graphics, sound, image and moving image elements. Whether product videos for first presentations at the exhibition stand, tutorials for technical products with draught or the holding of special events such as company Jubilee celebrations, trade fair appearances, roadshow videos etc. – We advise you competently.
We help you to put your world of values and your message into scene through exciting films. Thanks to our experience in the B2B sector, we are happy to support you, to stretch the bow between product developer presentation wishes and what is good for the audience.
A red thread with entertainment
In video production, we rely on entertainment and voltage factor; In our view, boring and long-winded product films already have enough on the market. We discuss with you what
is important to you and
Which impressions you would like to convey.
You specify the budget video framework conditions.
We create the storyboard with a red thread
and implement it in a timely manner.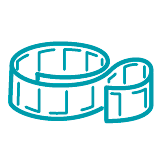 Your direct route to the video
We are looking forward to a video production,
That is well-suited to your target group.