Especially for technical companies and B2B​
Your stable contact point for marketing & advertising
Lighthouse is a flexible and efficient marketing and advertising agency specializing in technical advertising and B2B.
We do not limit ourselves to the creation of various advertising materials, but we reflect on our actual purpose: to increase the competitive success of our customers through the use of all marketing policy instruments.
We do not advertise for its own sake. Not even to aspire to design awards. Our goal is to determine the market position of our customers, to determine the target groups and to enter into communication with them. We implement the specific requirements in terms of content and ultimately also graphically. We use special marketing tools to achieve a maximum of qualified returns and maximum efficiency. The graphic implementation takes place in the in-house graphics department.
The Lighthouse team is used to working independently. Therefore, we are always able to take over the function of an "in-house" marketing department or to support an existing marketing department.
Our B2B customers range from small businesses to medium-sized companies and corporations. They are mostly based in Vienna and Lower Austria, but also abroad. They work in areas such as the electrical industry, automotive industry, IT, mechanical engineering, plant construction and wholesale.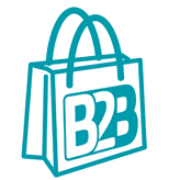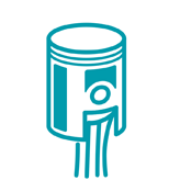 We are the agency that created the BIG Marketing Strategy.
BIG stands for increasing awareness, image and profit.
In our BIG marketing strategy, we include a future perspective for the customer and project various actions and decisions into the future.
This allows us to shape the future more permanently and, of course, more successfully. When using various marketing tools, we work out which ones work best for your company in order to really reach your target group and BIG marketing goals.
If you too want to achieve the BIG Marketing Strategy Goals, then give us a call today!
Our team goal is to make technical operations even more successful with advertising and marketing concepts from Lighthouse, so that statements such as "too few returns", "advertising is useless" and "too little turnover" will soon be a thing of the past.
Why the lighthouse is important to us
The lighthouse symbolizes a safe, stable and trustworthy focal point.
The light is a guide and makes what is hidden in the darkness visible again.