Whether anniversary event, open house, employee event, trade fair appearance or product launch, we ensure that your event is a success.
Our range of services includes idea and conception, finding an extraordinary, but fitting, location, room staging, process organization, invitation management, supporting program, catering, entertainment, event support and coordination of program items up to the professional photographic and cinematic documentation of the event and press-oriented reconditioning.
Some companies are moving to organize events instead of trade fairs themselves. This event professionals are in demand. Ultimately, you want a successful event with satisfied guests who report positive and sustainable for a long time about the event.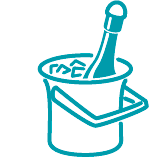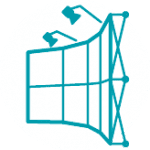 The opinion of our customers
"Lighthouse plans our events in a forward-looking and target group-oriented way. In all areas, there is the right contact person, who meets the requirements we set most professionally and always keeps the focus on the essentials. As always, Lighthouse had everything under control at this year's event series, allowing us to spend 100 % of our time with our customers."
Martin Szeidl, Msc, Verkaufsleiter GC Gebäudetechnik GmbH