Your competitive advantage
If your company is unique, this should be expressed in a distinctive corporate design. Because if it offers more or less the same services as the competition, it must clearly differentiate, at least externally.
Strong branding with outstanding corporate design thus becomes a decisive competitive advantage.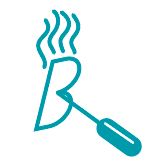 I am interested in design and branding
The logo and the slogan / claim
differentiate your company from the competition. Already at the first glance it does that. Differentiation through navigation.