Bundling of several companies for a common advertising appearance
Great benefits and synergies
For joint performances often achieve a multiple of attention and sustainability. We are your partner when it comes to not just putting the appearance of a B2B cooperation in the public eye. But we are also firmly anchored when it comes to strategic concepts and the search for suitable partners. Of course, we coordinate all involved and automatically increase the efficiency of all companies.
In the coordination, instinct is needed
You may know it? Are you currently looking for project partners? Or you are planning a joint online presence with several companies? Or you would like to appear with your suppliers at a trade fair? Or are you in the process of implementing a project with other companies in the area or planning a roadshow together?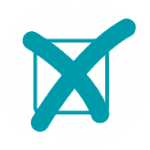 Your direct route to synergy effects
Take advantage of us to successfully design your B2B joint project.
Our strength is your success
Their concern is to unite everyone under one roof and to reach the optimum with efficient and creative means. But somehow things do not go as well as they would like. The basic interests of the participants are sometimes different than expected and the coordination of all partners, experts know, demands a lot of optimism.
Die gute Nachricht, wir sind erprobt, nervenstark und eine fixe Größe am Markt, wenn es um die Etablierung von Kooperationen, Ausarbeitung von Konzepten und deren Umsetzung als auch die Evaluierung der Erfolge geht.
The opinion of our customers
"I do not know of an agency other than Lighthouse, which deals so intensely with "B2B Partner Cooperations", designs them professionally and has been successful for a long time!
You also manage to hold the partners together and lead them in a common meaningful direction. Through ideas and their implementation in the field of external communication, one not only uses synergies, but these cooperations enjoy a high level of attention in the market."
Mag. Andreas Hrzina, Leiter Marketing und Produktmanagement, Rittal GmbH Österreich